two outta three ain't bad
Sorry to get a Meatloaf song stuck in your head.  But today I acquired some new stuff and it's somehow all art related, so I thought I would share my successes and sorrows.  First here's the stinker.  I ordered this paper from Canson in "indigo"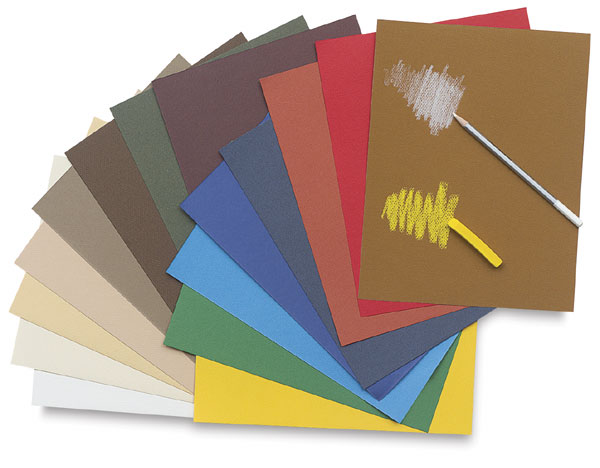 to make more island drawings and it's not the right damn stuff.  It's the wrong size and slightly the wrong color and there is a sticker annoyingly adhered to all 50 sheets.  But the kicker is that I can't find the right paper anywhere online.  I guess that's what happens when you pick up some single sheets of colored paper on a whim in Budapest–it's ne'er to be found again–at least on this side of the Atlantic…or in cyberspace, for that matter, which I hear is a pretty big place.
But now for some good purchases.  I got this big blingy book that I had been drooling over for awhile and wanting since seeing the wonderful grotesque paintings in Italy:
Ornament and the Grotesque

: Fantastical Decoration from Antiquity to Art Nouveau
by
Alessandra Zamperini.  Just flipping through it is exciting, as it's full of huge color images.
And finally, a ride that can get me to the studio and school that is more casual and practical than my road bike plus it can carry stuff!  Meet Sackpak, my new Påké bicycle.  She's my trusty steed and I don't even have to sit side-saddle when I wear a skirt because she's all girl-stylin.
Tomorrow is her maiden voyage.  I think the horse and ship metaphors mean that I had too much coffee today.

The best part is that I had a fantastic purchasing experience at Ypsilanti Cycles, who ordered the bike and had it delivered and assembled in a flash.  Shopping local is the best!